---
Availability:  We are pretty much full.  But we keep a waiting list and spaces can open up.  Call to inquire.


-
Have a look at Our Video
-
---------------
-------------------------------
... More comments from families and colleagues:

From a departing parent:
"Dear Heart and Hands, As G. is turning three years old, we are sad to be saying goodbye to your amazing staff and school. It has been a pleasure to have G. attend your school for the past couple years, and we thank you so much for your excellent care and education!"
April 2018
Dec 2017:

"Hi H&H Staff, Merry Christmas and Happy New Year! Thank you for all the love and care you give to our children each day!"

"Heart and Hands staff – Happy Holidays! Many thanks for the amazing work you do!"

"Dear Heart and Hands Teachers – Thank you for everything that you do! It has been wonderful to watch N. thrive in this new environment."

"Susan – thank you for all that you do at H&H, we really appreciate it! L. loves it just as much as [sister] S. did, and we are so happy to have found such a wonderful place for them."

"Susan,...we wanted to let you know how much we appreciate the wonderful care that C. is provided at Heart & Hands. We have just been so thrilled with our experience here the past year, and feel so comfortable knowing that C. is in such good hands."

"Dear Susan, W. absolutely adores school. You have been an amazing positive influence on his life and our family life. We want to let you know how much we appreciate you."
"Dear Tukky, Sonia, and Deja – Thank you for everything you've taught H. this year. It's remarkable how much she's learned, and how excited she is to tell us about each new discovery. Some of our favorites include all the of the songs and taking deep breaths :) Happy Holidays! Enjoy some much deserved time off."
"You all brighten our spirits day by day -
Thank you for bringing your best selves to our R, and all the children, every day.
You make such a difference and feel like our family. You are our family! Our support system and mentors.
We sincerely wish for you the same Love and Peace you bring to the world."
"Dear Heart and Hands Staff, Thank you for taking such great care of F. We are so lucky to have you all in our lives!"
December 2017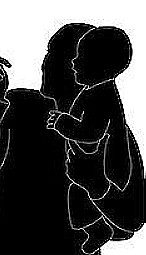 From a departing family
: "To the teachers and staff at Heart and Hands – This is such a difficult goodbye… You have taken such incredible care of W since he was just 3 months old! We credit you for his independence, gentle spirit, and sophisticated language."
April 2017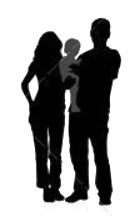 From one of our teachers
: "Dear Susan & Tom, Thank you for providing such a loving and fun environment for the children, parents and staff. I love coming to work!"
April 2017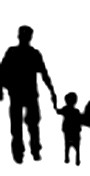 From a current parent
: "I heard our friend H. toured H&H and was super impressed!  Everyone I talk to says it really stands out in contrast to other options they've explored.  Your hard work and dedication make it all possible! Thanks again for everything you've done for Q."
March 2017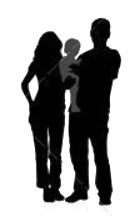 From a family with us since we opened
:  "Dear Heart & Hands, Thank you so much for taking care our special little girl A.  You all have prepared her well for her next journey into primary school.  You ALL will be missed so much."
Dec 2016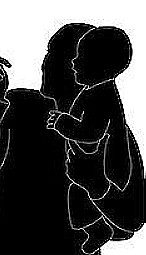 From a parent whose infant is about to move to Toddlers
: "Thank you all for embracing R's energy and vibrance as he is growing and changing so much!  He has so loved visiting the toddler rooms and playground and loves showing me and telling me all about it daily!
Nov 2016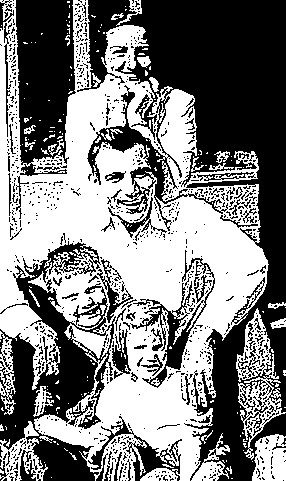 From a family with us since we opened
: "Thank you!!! so very much for the love, care, joy, music, smiles, wisdom, generosity, kindness and laughter you shared with F. while he was here. We are forever grateful!!!"
June 2016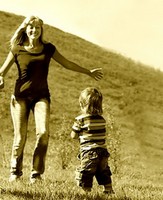 From a parent whose child is about to leave us for a Montessori preschool: "Thanks for all the great intuition and education you bring and apply to the school. I keep thinking how your place changed E's path in the universe for the better. I knew nothing of Montessori before your place. It has made me a better parent, too. I can't say thank you enough."
July 2016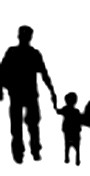 From current parents
:
"We have the most profound respect for the work you are doing and will be happy to be a reference for the care you are giving children, your facility is absolutely amazing and your care and education is unbeatable!! A.
March 2016

"Thank you all for your kindness and the thoughtful approach you take each day"
May 2016

"Dear Heart and Hands Teachers, We would thank you from the bottom of our hearts, but for each of you our hearts have no bottom. You guide and love our most precious gift every day. Because of you J. is healthy, happy and thriving. We are forever grateful for the amazing world you have built at H and H. We only wish we could stay forever!"
   May 2016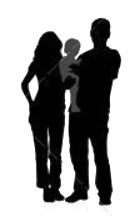 "If teachers were flowers, I'd pick you. To all my great teachers at Heart and Hands Montessori" love, O. "We appreciate all you do for O. and our family. He is thriving at your school. Each morning he claps when we arrive! We appreciate your kind, friendly, consistent teaching. We could not ask for a better school and staff." N and B
May 2016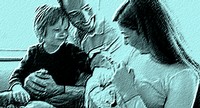 A current parent
:  "Dear teachers of Heart and Hands " thank you for giving W such amazing care and learning experience!"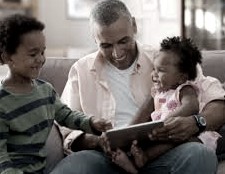 "We are really happy to have E. at Heart and Hands", it really is an amazing little place you have there!"
December 2015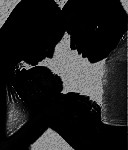 A new parent wrote:  "Dear Infant Room Staff, thank you all for making R's first month of daycare at Heart and Hands so special. We have seen him become so comfortable and joyful with our new routine and can tell how he feels loved and cared for. We are enjoying learning from you all and have appreciated the advice Manuela offers. Looking forward to a great second month!"  
Jan 2016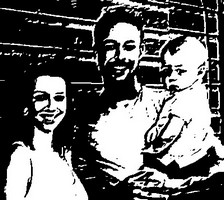 "Thanks for all you do to make H and H such a great place for Q.  He anxiously waits by the door on school days, as we finish getting ready, excited to get to school!" 
Dec 2015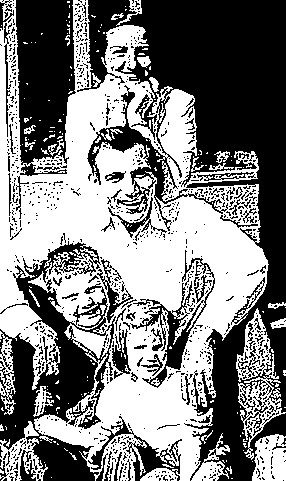 From a family moving on after being with us from the beginning
: "Dear Teachers at Heart and Hands Montessori, thank you so much taking such good care of V. She has really thrived in school and I know she has enjoyed herself! Best wishes, A, G, O and V." 
Jan 2015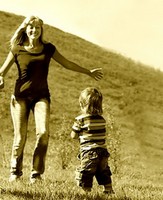 Current parents wrote: "Thank you all for what you do to care and raise our children. After all, it does take a village. We're so happy you're in our village!" The C Family
Nov 2015

From a current dad: "My wife and I were talking and we are so glad S. ended up here. She's so happy and so are we."
Dec 2014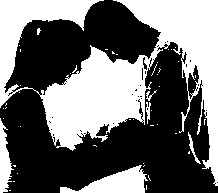 From a parent ready to enroll:  "Hands down, your center was the best place we visited. And we want to sign our daughter up for 3 days ...."
Nov 2014



From a current mom, about her daughter: "I just want you to know how grateful I remain that we are part of your amazing school. F. just loves Manuela and being with everyone there. When I pick her up she's happy and excited to be alive and it's obvious she feels so comfortable and at home. It means the world to me. It's so hard to let her go for so many hours every day, to not be with her all day myself. but I feel better knowing she's around such love and patience and gentleness. Thank you again for all you've done for us."  A. R. 
Dec 2014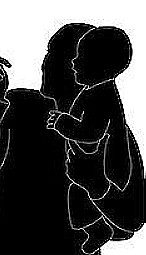 From M, E. & S
:  "Dear Susan, thank you so much for being a great teacher and director at Heart & Hands. We are very grateful!" 
Dec 2014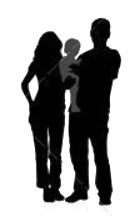 A prospective parent wrote
:  "We all enjoyed the Open House this afternoon.  It was such a treat to watch such young children engaging with the prepared environment.  They were all drawn to materials and other humans of their own size.  Your school feels like such a natural fit for us and we feel so fortunate that [our child] and our family can benefit from all your hard work in establishing this program." 
Nov 2014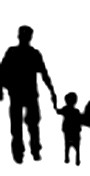 From another family
: "Thank you for taking such good care of S this year and helping to make the transition so smooth for all of us.  She really enjoys going to H & H and we so appreciate all you've done for her!  Happy Holidays!"
December 2014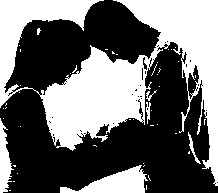 Dad said about his son: "He just loves it here! He's such a happy guy."  
Nov 2014




From a new parent whose child didn't want to leave Heart & Hands after a visit, and cried long and hard. She signed him up saying: "We knew this would be a wonderful and nurturing environment for him."  
Oct 2014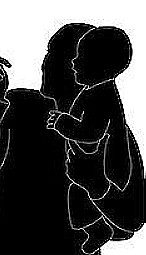 From another current mom, about her son:
"He is really loving H and H. Thanks for creating such a lovely place for him to be!"
Nov 2014
---
A safe, nurturing, vital learning Space for the very young
Apply well-known principles that enhance children's growth. Sources: Montessori and RIE.
Take advantage of windows of opportunity for this age group, for cognitive, math, literacy, motor, and social-emotional development.
Share these developmental principles with families.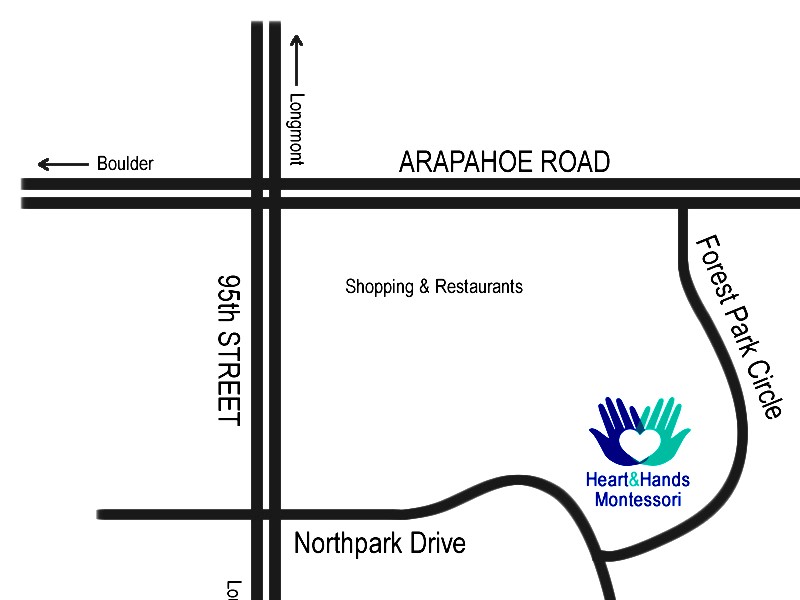 Why are we unique to Boulder County?
Comprehensive support to child's development.
Safe, with space to move (no playpens, walkers or containers).
Aesthetically pleasing: soft light, natural fibers & materials.
Priority: our trained staff members implement a well-developed & successful program (Montessori and RIE).
-
Our Video tells much of the story
-
---------------
-------------------------------
Our Center Opened in October 2014,
With New Expanded Space open July 2015.


.... Children are human beings to whom respect is due, superior to us by reason of their innocence and of the greater possibilities of their future.

Maria Montessori
Inquire about enrolling.  Thanks.